I've never been a huge fan of coffee. I loved the smell in the morning, but never felt the need to follow the morning ritual of a cup (or two...or five) every day. But starting off senior year, I had a feeling that I would soon grow to love and appreciate coffee in all of it's glory.
Now, a little over a month in, I am officially a coffee drinker. It has happened, after 21 years of not needing coffee I have finally reached the point where a cup of joe in the morning helps to get the gears in my brain going and helps my eyes go from sealed shut to somewhat open. If you have yet to become a consistent coffee drinker, congrats...but just you wait! I thought I'd go without coffee forever, but I find that my love grows stronger every day.
And with that in mind, I think it only right to depict the phases of coffee love through Elf, hands down the best holiday movie around (my mom and I still watch it multiple times when I am home for the holidays).
Phase 1: The First Sip
When you first try to drink coffee (especially without sugar or milk) and realize that it smells way better than it tastes.
Phase 2: The Adjustment
At least for me, it took a bit of time (and I'm still working on it) to not pour tons of milk and sugar (and chocolate) in my coffee.
Phase 3: Attempting To Add Less Sugar & Milk
And then it all backfires and it's too bitter. But you've committed to it and have to fathom every sip.
Phase 4:When You Begin To Appreciate A Good Cup Of Coffee
And you can start to tell the difference between the good stuff and....the hot brown water some people try to pass as coffee.
Phase 5: When You've Had Too Much
And suddenly your hands are a little shaky but you're in too deep and the energy levels are off the charts.
Phase 6: When You Run Out
And it is the worst. And you forgot to go to the store. May the odds be ever in your favor.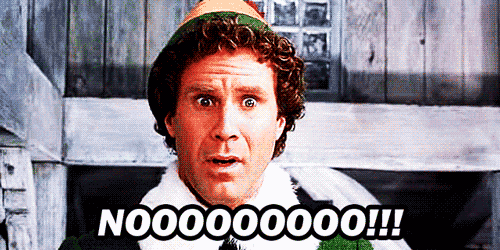 Phase 7: The Unconditional Love
It's happened and you don't know what's happened to you. You've finally fallen head over heels in love with coffee and there's no going back.
My love of coffee is official. After 3 years in college, my 4th year has begun this love and there's no going back now!